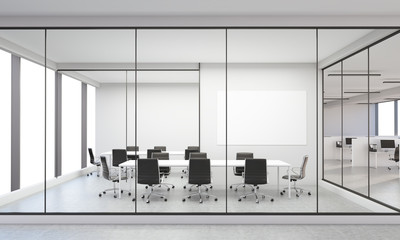 The Property Company is a real estate consultancy for companies and corporations. It provides services in property transactions, valuations, consulting, market research, planning for office space and retail premises, financing, and property investment advice.

The company's activities are focused on two principle areas:
Agency
Transactions involving the sale, purchase or rental of offices, industrial space and retail business premises.
Consulting
Land operations, investment, valuations and project planning.
The Property Company offers professional advice to clients with a wide variety of requirements: private and institutional investors, businesses in expansion and companies seeking to maximize the performance of their property assets – land, office buildings, industrial space or retail premises.
In Property Company we believe that a given space should be adapted to the specific needs of a client, not the reverse. With this aim in mind we have developed the concept of the "strategic property search". This process involves drawing up a plan tailored to the individual needs of each client then using this as the basis for locating and evaluating suitable properties.
To develop an individual plan a wide range of factors need to be taken into consideration such as the number of employees, the distribution of workplaces, the company's technological needs, expansion plans in the short and medium term and the logistical and infrastructural requirements specific to a company's activity. This data used in conjunction with a budget and the preferred location allows us to prepare a profile of the specific needs of a company which is then used as the starting point in a search for the ideal property.
This model, which is new in the sector, guarantees significant cost savings by maximizing the adaptation of the available space to a company's needs instead of adapting a company's needs to the available space which can often produce the opposite effect.
Please fill out the following form with relevant information about the properties you want to market. Once these data are evaluated, we will contact you to continue with the process.
Please, fill in the following form with relevant information about your preferences in properties searching. Once these data are evaluated, we will contact you to offer you the best possibilities.